This website is set up for each individual performer.
So you can have all of us or by the act.
Feel free to call us anytime for bookings.I can only
promise you these are great performers and
have been given great reviews and references.
Ted Elvis Takes Picture With Friends At The Carnival.
2012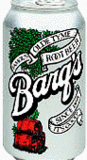 Ted Elvis Stars In the book
Next Generation Kings
09 Are Ya Lonesome Tonight.mp3